Micro differential pressure control simulator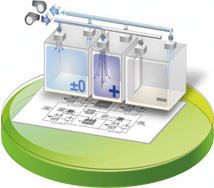 In the design stage, room pressure fluctuation attributable to external air pressure and the opening and closing of doors is predicted with high accuracy, achieving a facility capable of stable room pressure control.
Pharmaceutical production management systems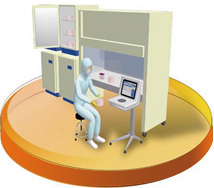 An information system incorporating a server that reduces human error and saves labor in factors such as manufacturing planning, work instructions, work records, quality control, and form creation.
Environmental monitoring systems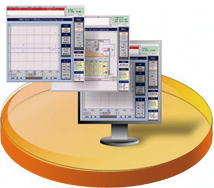 A system that monitors and records temperature and humidity, differential pressure between rooms, particles, and so on, in real time. It stores operating data of equipment, and alerts operators in the event of an abnormality.